DAY 05
I'm a cheating cheater.
Temptation abounds for the teetotaler during celebrations. I knew that this project would test my willpower, but I didn't envision a breakdown happening in the first week.
I planned to eat my first cheat meal on Saturday. I've been craving a good, old-fashioned, American cheeseburger. Then I read an article on Fat Mo's in the July issue of NATIVE and started daydreaming about what writer Matt Colangelo calls:
"A burger from a faraway place and a bygone era."
What a line! Without even describing the meat, or the bun, or the spices, or condiments, he's got me salivating.
Then the Independence Day celebrations came into full swing. We played bocce ball on the lawn, cracked open beer and wine, the smell of grilled meat & firework dust wafted over the fence. Usually I'm the first to partake when there is alcohol, especially on holidays. So without participating in the merriment, I definitely felt a touch of anxiety.
Even with a heritage of addictive personalities, I doubt Soylent will be my new addiction. During the festivities I became occupied more with the buffet of home-cooked meals spread through the kitchen.
I caved almost immediately. I piled brisket onto my plate. Next came squash casserole, tomatoes, and cucumber. Then braised turnip greens and black eyed peas. I noticed a simple salad of arugula, nuts, cheese, and cherries; I piled that on top of an already full plate.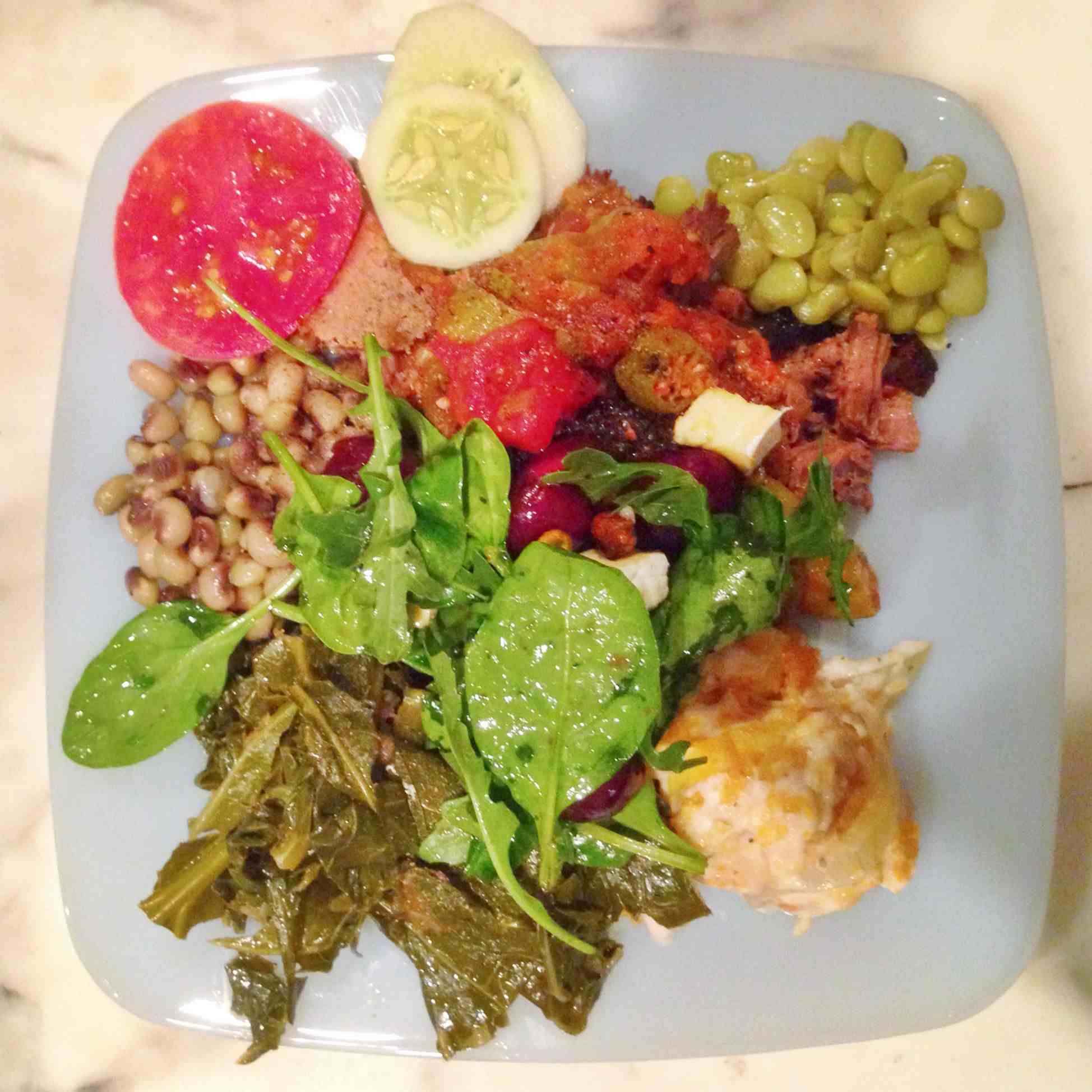 My first bite was a pickled cherry, made over the last week by one of the party guests.
Tasting the small, sweet fruit was like defibrillating my tastebuds.
The fleshy texture felt like a dose of reality. My eyes widened and I took a swig of white wine. Food was back in my life — if only for a brief meal.
I hadn't realized that Soylent flatlined my senses. The utilitarian powder is inherently devoid of emotion. The effect is somewhat hypnotic. Food becomes sustenance. Life becomes existence. I felt awakened during the short few minutes at the table.
Hours slept: 9.5
Meal times:
1:00PM : 16oz
4:00PM : 16oz
6:00PM : 12oz
8:30PM : Cheat meal #1
Weigh-in : 169.5lbs
Weigh-out: 170lbs
Next post.
Previous post.
Sign up for emails.