DAY 19
New Old Experiences.
On cheat meal days, I always wake up with a smile. I feel like a dolphin being released from SeaWorld back into the wild. There's a whole ocean of possibility!
Today I took a bit of a gamble and tried a new restaurant, Korea House on Charlotte Pike, and a new dish, Dolsot Bibimbap. It's rice served in a hot stone pot, with vegetables, beef, a little spice, and (my favorite) a fried egg on top.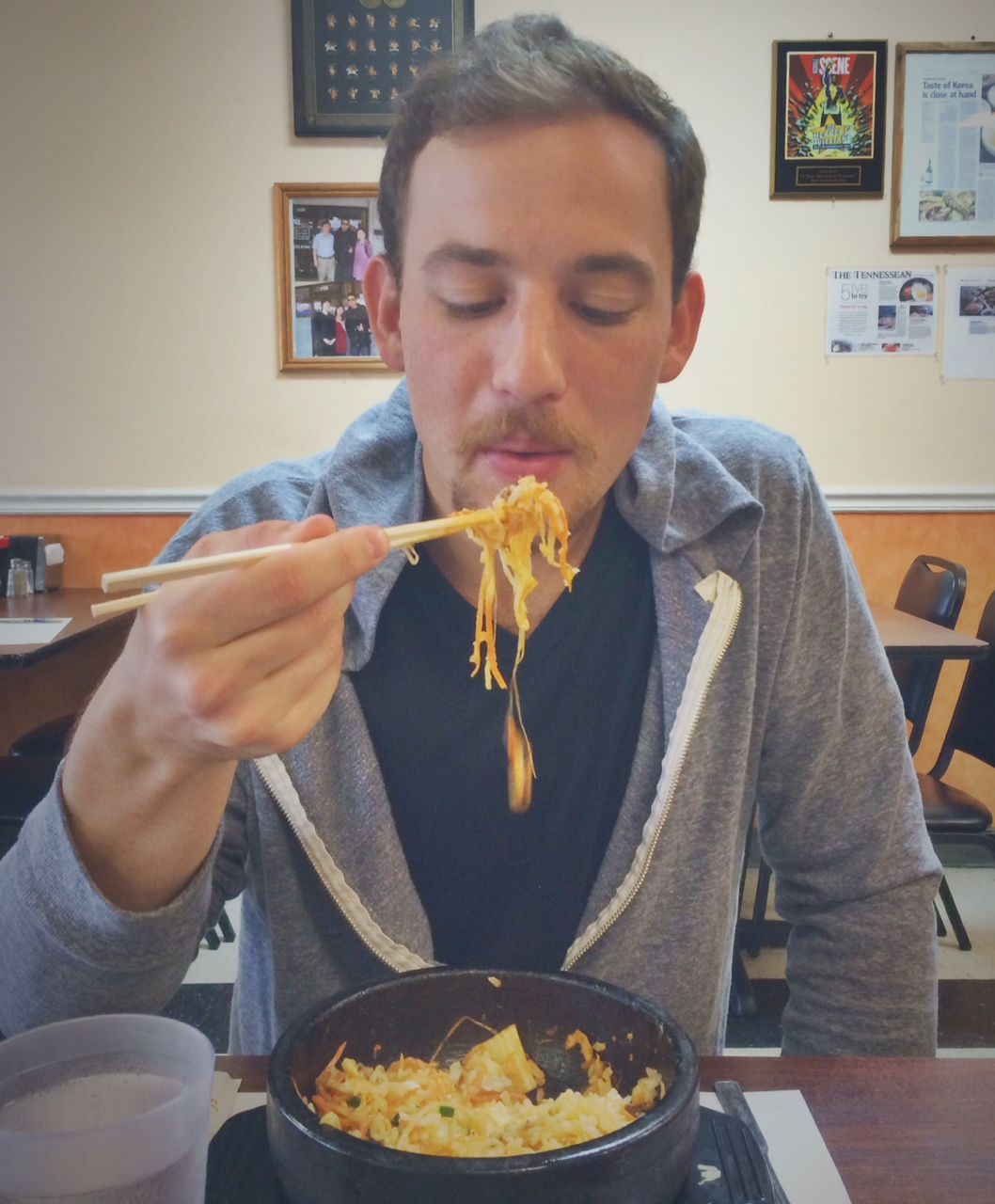 Basically a flavor explosion.
My sense of taste is slightly heightened during these escapes. I feel every texture and more readily identify the different ingredients. I appreciate it more too, relish in every bite instead of my usual frenetic pace of consumption.
More than that sensory stimulation, sharing food with friends feels like a return to society, a return to culture. Soylent has made me feel kind of lonely, a little left out. Kind of like the little brother left behind on lookout while the other kids sneak over the curmudgeonly neighbor's fence to get their foul baseball.
I find myself earnestly asking friends during the week about their meals. Sometimes daydreaming about what my next one will be.
Soylent circumvents the shared cultural experience of mealtime.
Dating, for instance, would be terrible in a Soylent-only society. There aren't many events or gatherings that don't involve food — at least none that I'd want to go to!
Hours slept: 9
Meal times:
9:00AM : 12oz
1:00PM : 16oz
5:00PM : Cheat meal #3 Dolsot Bibimbap!
9:00PM : 10oz
Weigh-in : 168lbs
Weigh-out: 171.5lbs (I ate a lot of that bibimbap...)
Next post.
Previous post.
Sign up for emails.